BLACK REBEL MOTORCYCLE CLUB w/ Turtle Giant live in Saigon
Post by NeverMoRe | At: 10:03 pm - 4/12/2013 |
(RockPasssion.vn) – LOUD MINORITY is extremely proud and excited to (finally) announce that one of the greatest rock n roll bands on the planet, BLACK REBEL MOTORCYCLE CLUB, will ride into Saigon for an intimate show at Q4 on 6th December.

BRMC rose to fame in 2001 with their raucous self-titled debut and notorious live shows. They have since released 7 albums, appeared on numerous movie soundtracks ('9 Songs' and Brad Pitt's latest movie 'Counselor'), and cemented their reputation as one of the best live bands in the business.
While their self-titled debut and 'Howl' are often lauded as classics, BRMC's latest release, 'Specter at the Feast' is arguably one of their finest and sees them about to embark on another whirlwind tour of Australia and Asia. For the first time, they will play in Vietnam on 6th December at Q4, with a show that promises to be one of the best rock concerts Saigon has ever hosted.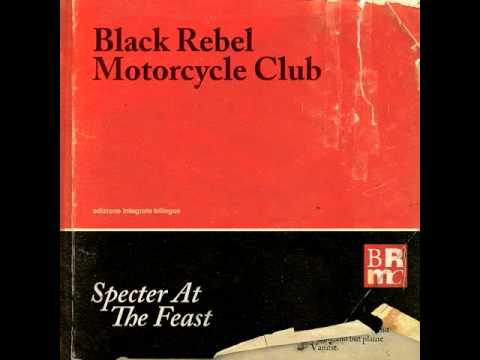 Support will come from stunning Brazilian 3-piece Turtle Giant, who played their own headline show to a packed Cargo bar back in October.
Tickets: 350k (advance) or 200k (with student ID).
These are available online at www.ticketbox.com or in person from Asian Kitchen, 185/22 Pham Ngu Lau, Dist 1, or Mc Sorleys, 4 Thao Dien, Dist 2